Meet Beau Rabedeaux, our Senior Baseball Consultant.
Beau Rabedeaux, three-time NAIA National Tournament pitcher, has joined our team at The Coach & The Geek because he believes in the importance of measuring hustle—concentration and effort. Do you?
Email Beau at beau@coachandgeek.com or schedule a demo to learn more!
What your baseball program can expect from using Focus
Intentional Coaching
Focus helps coaches see player performance in real time, resulting in immediate feedback. Focus is an evaluation tool which helps coaches be intentional with their team, individually and collectively, regarding practice plans and emphasis areas.
Build a Culture of We with Accountability
Focus helps you enhance your culture of WE by holding all players to the same well-defined standards. Focus helps bring clarity to you, your staff, and players while defining the behaviors most important for your team's culture and long-term success.
Easy-to-Understand Data
Focus allows for customized data to be tracked and shared with your players in real time on any phone or electronic device. Historical graphing of both player and team progress over time allows players to actually SEE how they have progressed.
"Personally, I loved the hustle stats. I thought it was a great way to see if we were playing the way we should be playing. I think it helped the team by examining the quality of our games and allowed us to learn from our mistakes. It is a unique way to track effort, which in my opinion is the most important part of competitiveness."

Isaiah Highly, Middies 16U HS Baseball Player
"I thought that the approach really helped the team build a culture of hustle. It makes you focus on your effort rather than your stats. Especially when the hustle behavior is enforced. It made an impression on everyone. We all pushed each other to be better teammates and players."

Robby Adams, Middies 16U HS Baseball Player

 
Not quite sure how Focus fits
into your program?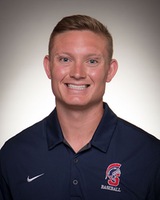 "This generation of players craves intentional and immediate feedback. With the Focus app's user-friendly interface, you can view your data via; chart/graph/percentage, break data points down individually or as a team, and select what game(s) you want to view data from. With the Focus app, I can track our individual and team data points to see what makes our team successful. This takes the guessing game out of the equation, leading to immediate data-driven results."

Beau Rabedeaux, former pitcher at the University of Jamestown and Assistant Coach at Southwestern Community College
Ready to put Focus into action?
Start here with a personalized walkthrough of Focus with a member of our team.
No hard sells. We promise.
"The Focus app had a positive effect on the team. I think that being able to track quality at bats and first pitch strikes are really good stats to focus on. I also think that sprint to first base kept people focused on the game."

Jacob Dameron, Middies 16U HS baseball player
"The Focus app helped me hold myself accountable. It gave us something to work on besides just throwing and hitting the baseball."

Isaac Stamper, Middies 16U HS baseball player